Chocolate Truffle Cheesecake
Pixie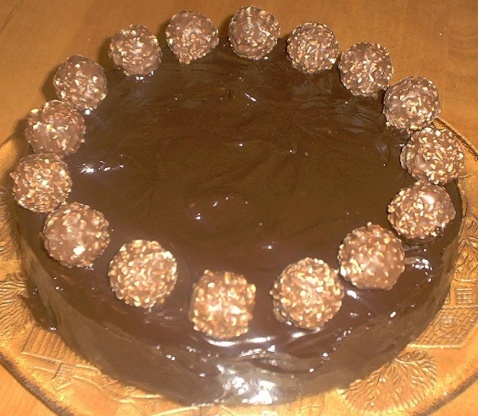 I first served this at a holiday dinner party to rave reviews. I don't remember where I got the recipe originally, but it has been a hit! The cake will seem underbaked in the center but will firm up as it is cooling and it will firm up further in the refrigerator. I recommend baking your cheesecakes the day before you need them. You can decorate the top with melted white chocolate or with truffles.

Rich and delicious! My husband made this for my birthday a couple of weeks ago, following the directions as stated. He made it the night before, and it did seem more mousse-like the first day we had it (but you could still taste the cheesecake flavor in the background); after a few days it definitely became more dense and cheesecake-like. We originally were going to try the ganache suggestion that others used, but ended up enjoying it with whipped cream on top (simpler for him to throw together before serving). Very indulgent and chocolatey, which is exactly what I wanted for my birthday! Thank you for posting!!!!!
Preheat oven to 300 degrees.
Mix crust ingredients together and press into the bottom of a 9 inch springform pan.
Melt the chocolate chips, making sure that they are very smooth.
In a large bowl, beat cream cheese until fluffy.
Gradually beat in condensed milk until smooth.
Add melted chocolate, eggs, and vanilla.
Beat on low speed until the ingredients are thoroughly blended.
Pour the filling into the prepared crust.
Bake at 300 degrees for 55 minutes.