Boomette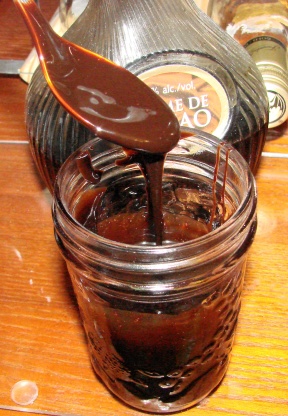 Use this syrup for ice cream, popcorn, set it in the fridge for candy, if you're like my sister pour some on a pickle (she does crazy stuff like that). Adding the milk and vanilla is optional because that makes it into hot chocolate! Check out my snack newsletter here! http://www.geocities.com/mrs_wongfei/cookingpage
Mix cocoa, salt and sugar well in a medium sauce pan.
Stir in water and stir on medium until it begins to boil.
Let the mix boil for 2 minutes, even if it begins to look like it'll explode.
If your making hot cocoa add in the milk now with vanilla. Or let cool before pouring onto any snack. Besure to save any leftovers in a small jar or bottle.