I found a recipe for Chocolate Guinness Cake online at http://www.domesticgoddess.ca/recipes.php?recipe=10193 and tweaked it to suit the tastes of my family. They loved it! This is a very dark, rich, moist and heavy cake, so small slices are encouraged.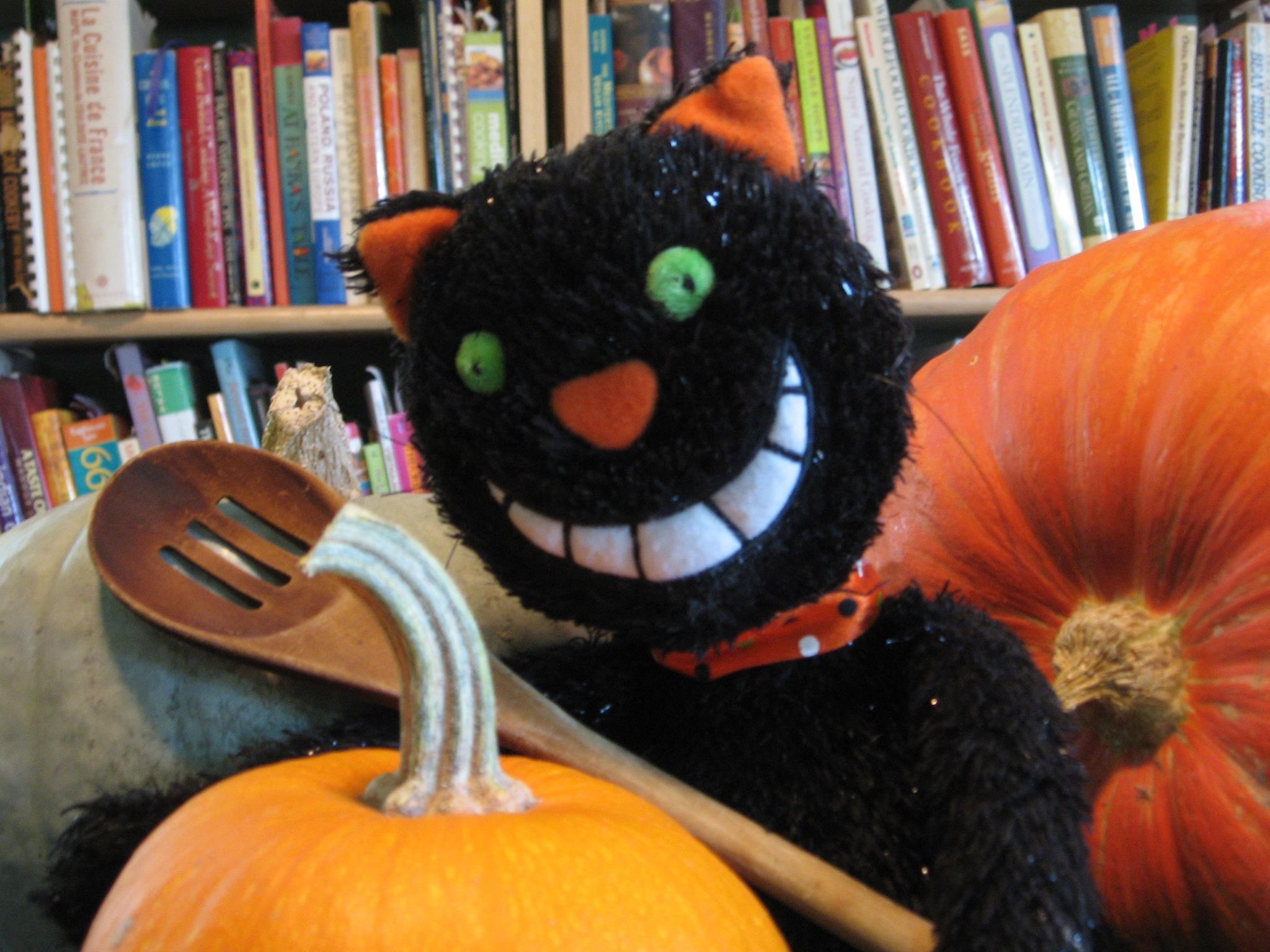 A must make for beer lovers! I appreciate how the chef made the recipe healthier but you can't tell that it is. I made this as directed and it turned out perfect with a wonderful moist crumb. My Hubby LOVES it but he loves beer. I don't like beer so it isn't for me...I expected the beer to enhance the chocolate not the other way around. For those without kitchen scales: 400g of sugar was just over 2 cups, 75g of cocoa was 3/4 cup, 75g of cake flour was 1/2 cup and 200g all-purpose flour was just over 1 1/2 cups. I used Guinness extra stout beer, unsweetened applesauce and Activia lowfat vanilla yogurt. 7 WW points plus for 1/16th of the cake. Made and reviewed for PAC Fall 2011.
Preheat the oven to 350F, and grease and line a 9 inch springform tin.
Pour the stout into a large saucepan, and add the sliced butter.
Heat until the butter is melted, and remove the saucepan from the heat. Stir in applesauce.
Whisk in the cocoa and sugar.
Beat the yogurt with the egg, yolks and vanilla, then pour into the saucepan. Stir well.
Stir in the flour and baking soda with a spatula (batter will be thick and dense).
Pour the batter into the greased and lined tin, and bake for an hour.
Leave to completely cool in the tin - this is very important because it is quite a large, damp cake.