chia2160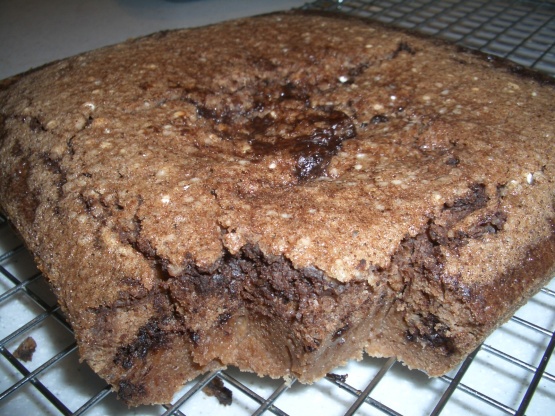 A spongey treat in the afternoon! This recipe adopted from the Recipezaar account.

this is very different from the sponge cakes i remember my grandmother making. this is alwmost like a pudding with great chocolate flavor. the recipe didn't specify what kind of chocolate to use, so i used a bar of bittersweet dark reserve. it also doesn't specify if it should be melted, grated, chopped- so i melted it in the micro before adding to the milk. i also used 1/2 c splenda and 1/2 c sugar and egg beaters to save some fat and calories. i needed to bake this for 45 minutes and it was still moist in the middle, but so chocolatey. very good.
Sift together all dry ingredients.
Combine with wet ingredients and blend well.
Spread into a 8 inch baking pant and bake at 350 degrees for 20 to 30 min until golden.
Let cool.