8 (1 ounce) semi-sweet chocolate baking squares
2 cups miniature marshmallows
shoestring black licorice or shoestring red licorice
24 small candy-coated chocolates, round
Directions
In a microwave-safe bowl, heat chocolate for 2 minutes at 50% power, stirring after 1 minute. Stir until melted; let stand for 5 minutes. Stir in marshmallows. Drop by tablespoonfuls onto a waxed paper-lined baking sheet. Cut licorice into 2-in. pieces; press eight pieces into each mound for legs. Press two chocolate balls into each for eyes. Refrigerate until firm, about 20 minutes.
Reviews
Most Helpful
These were SO fun to make! Even as an adult haha!! I used strawberry laces for their legs as I don't like licorice. They were a little fiddly, but I like spending quiet time concentrating on things, so it was perfect for me, I just took myself out to the kitchen and made them. Sure it would be great fun with kids as well! All in all, a quick recipe that's fun and tasty!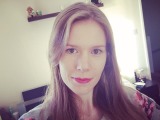 These were great! I halved the recipe and my 4 year old put the eyes on. I did as someone else said and put the licorice on the cookie sheet, then dropped the chocolate and marshmallows on top, that worked great! These were super tasty and fun for Halloween! Thanks for this one!

I thought these were very easy to make and my co-workers loved them. One told me the next day that his son enjoyed telling his friends that he ate a chocolate-covered spider. I used red-hots for eyes and chocolate sprinkles to make the spiders look hairy. I thought I might try using candy corn for fangs next time, too. Simple, tasty and fun!
Halloween Central