Chocolate Soymilk Banana Peanut Butter Smoothie
PaulaG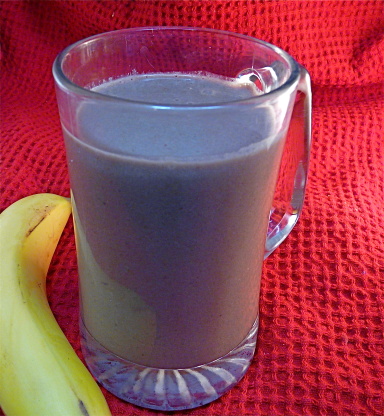 I hesitated to call this one a smoothie because it is so decadent...it tastes like a milkshake. I love Silk brand chocolate soymilk is for this recipe as it is EXTREMELY chocolatey and rich. Prep time includes freezing.
(You can either freeze the banana, let it defrost a little, and cut it into chunks or cut it into chunks beforehand and freeze the pieces).
Toss everything in a blender and blend until smooth! (Tip: it helps to add the peanut butter on top, last, or it might just stick at the bottom of your blender).