Chocolate Sour Cream Pound Cake
A rich chocolate pound cake that is good plain, or served with fruit topping or ice cream.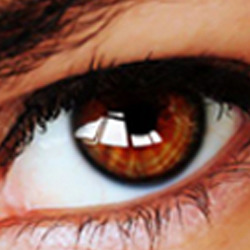 Made for Help a Camera-less Chef Game #5 (June 2008) ~ This cake has a light chocolate flavor and tastes great, but I feel I overbaked it ~ the top was crusty, making it a little crumbly when sliced ~ next time I will check it at 1 hour and 20 minutes ~ thanks ElaineAnn!
Cream sugar and butter until light.
Add soda and vanilla.
Add one egg at a time, alternating with small amounts of flour until all the flour and eggs are used.
Add cocoa and sour cream. Mix until just blended.
Pour into greased and floured tube cake pan.
Bake at 325° for 1 1/2 hours or until done.