Chocolate Sour Cream Coffee Cake
Rita1652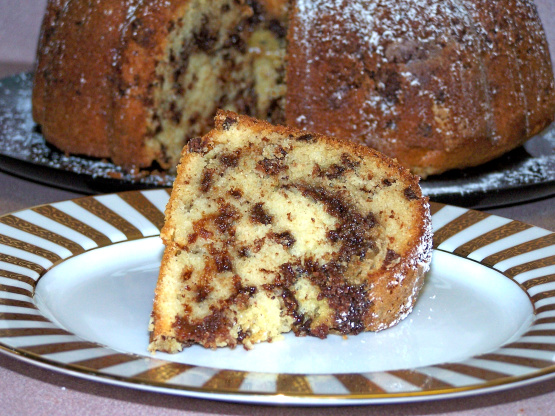 This should be named "I Can't Stop Eating It Chocolate Sour Cream Coffee Cake".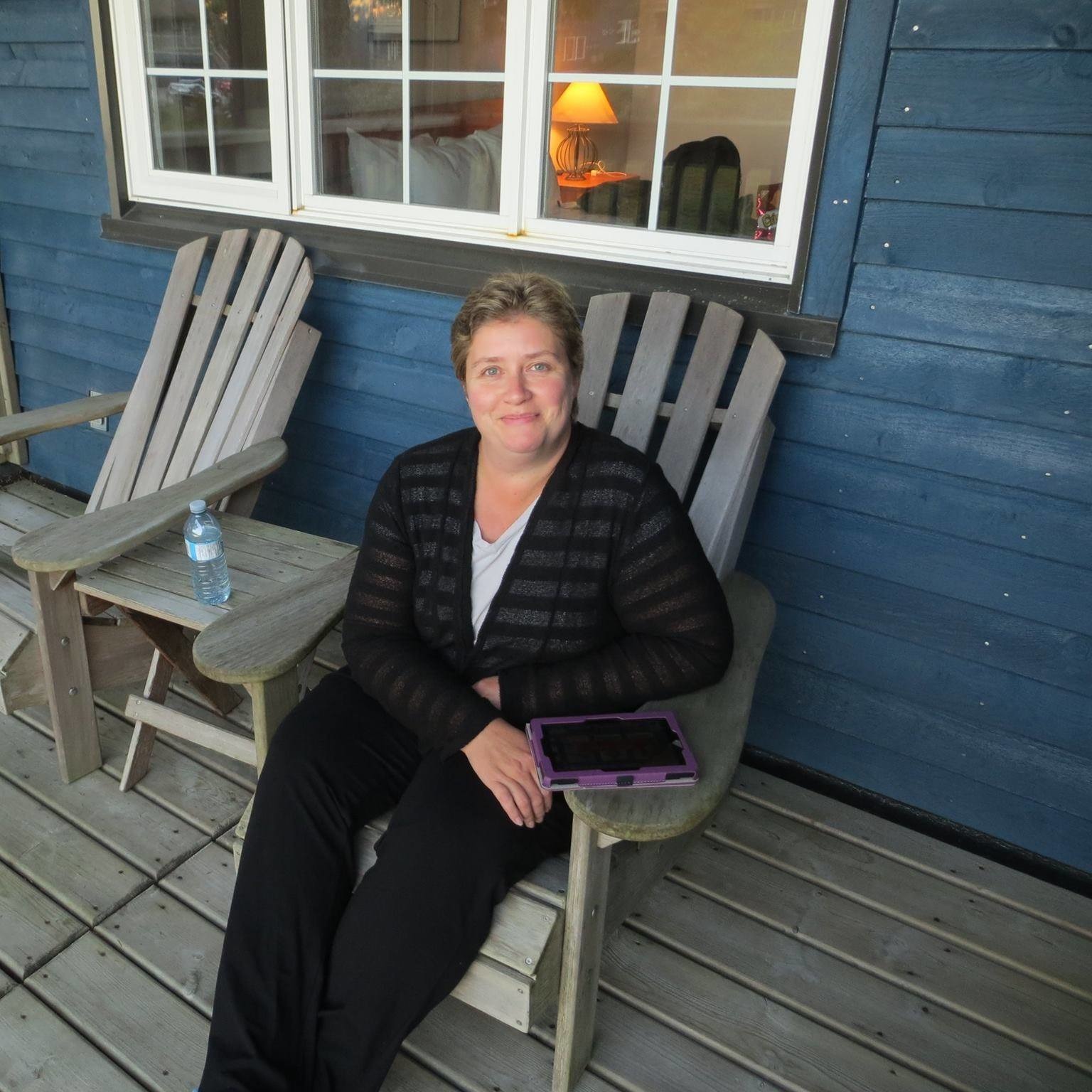 Yum is all I can say.This makes a great cake and quite a big one.I was surprised at how much it rose.It is very tasty and simple to make.The only change I would make next time would be to try using brown sugar in the streusel as the white sugar was quite crunchy on the top.Great recipe though!
Cream together the butter and sugar.
Add eggs one-at-a-time.
Gradually add the flour, baking powder, baking soda and salt.
When dry ingredients are completely blended, add the sour cream& vanilla.
Fold in the chocolate bits.
Prepare streusal by mixing all ingredients together.
Pour 1/2 of the batter into prepared loaf or tube pan.
Top with 1/2 of the streusal.
Add remaining batter on top of streusal.
Top with with remaining streusal.
Bake for one (1) hour at 350 degrees.