Chocolate Self Saucing Puddings
Coasty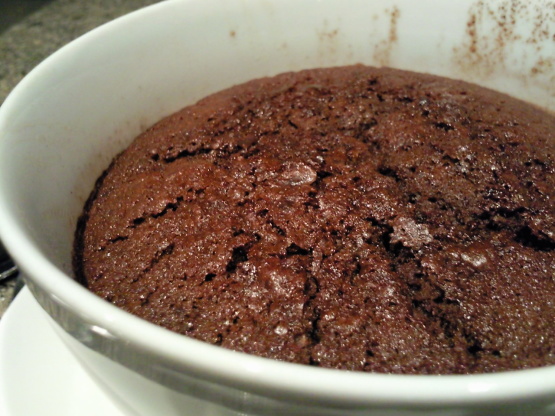 I copied this from Bill Granger's TV show - an oldie but a goodie. Serve with cream and some berries.
Preheat the oven to 180°C Grease four 1cup capacity pudding bowls.
Sift the flour, salt, sugar, baking powder, cinnamon and cocoa powder into a bowl.
In a separate bowl mix the milk, eggs, and butter. Add this to the dry ingredients and using an electric beater mix until just combined.
Divide the mixture between the 4 pudding bowls.
Mix the brown sugar and sifted cocoa powder in a small bowl sprinkle over the 4 puddings. Place puddings on a tray and pour over 1/4 cup boiling water over each pudding.
Bake for 20 to 25 minutes.
Serve with cream or ice cream.