KristinV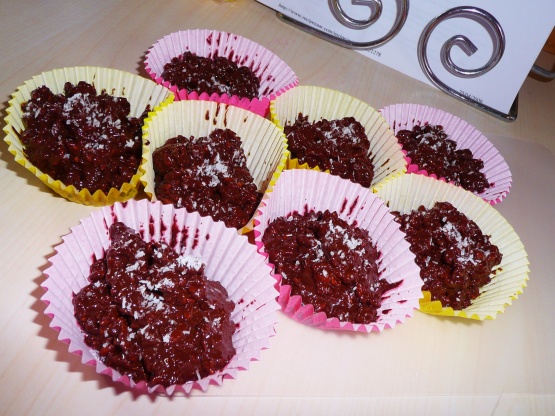 Found this recipe on the simple savings website. Dried mangoes or papaya might be nice in this one to if you like them. Does not include setting time.
200

g dark chocolate

1

cup rice bubbles
1⁄2 cup desiccated coconut
1⁄4 cup dried apricots, finely chopped or 1⁄4 cup other dried fruit
Put the chocolate in a heatproof bowl, place over a pan of simmering water and stir frequently until the chocolate has melted.
Fold in the rice bubbles, coconut and fried fruit and mix well.
Tip onto a tray covered with a sheet of non stick baking paper and spread with a knife or spatula to a thin even layer. Neaten edges then refrigerate till set. Cut into squares.