Chocolate Schnecke Pastry
BB2011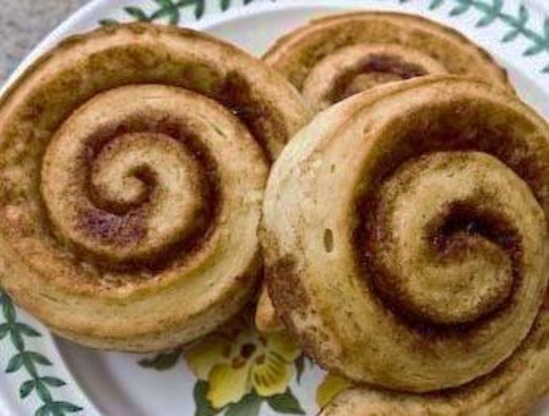 This German dessert, named for its snail-like shape, is sure to be a favorite.

Top Review by Joe F.
Positives: These taste exactly like the ones at my favorite bakeries back in Israel! Yum!<br/><br/>Negatives: I ate too many and now I have a stomach ache.<br/>Notes: (1) I left out the coconut and the pecans (my favorite bakeries didn't use them) so I whipped the frosting for a couple minutes to help it thicken up. (2) It makes a little too much frosting (a lot of over-spillage while rolling) so you could probably cut the frosting ingredients by 20-30% and have just the right amount, and (3) "Makes 6 pastries" ? It (happily) made me 25!<br/>Thank you!!
Preheat oven to 375°F
Melt butter in a sauce pan over medium heat. Add evaporated milk, sugar, egg yolks, and vanilla, and mix well.
Add coconut and pecans and cook until thick.
While the coconut pecan frosting cools, unfold the puff pastry dough onto a lightly floured surface.
When partially cooled, spread the frosting evenly over the pastry, sprinkle with mini chocolate chips, and roll up into a log.
Cut the log into 1/2 inch pieces and place on a lined baking sheet.
Bake 10-15 minutes or until pastry is lightly browned. Allow to cool and serve warm.