Chocolate Sauce so Smooth
CoffeeB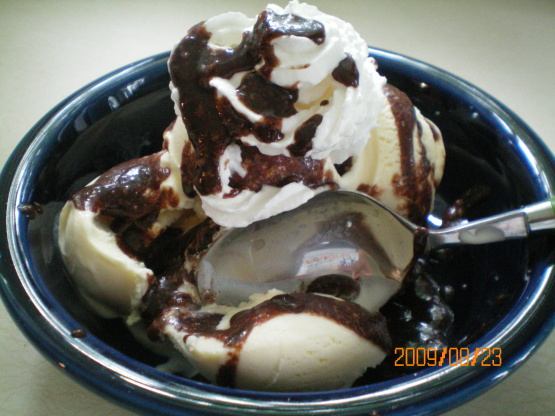 This recipe comes complements of the Taste of Home's Chocolate Lover's Cookbook, Volume 2, 2003! It has become a favorite with me & my friends!

This was very, very good. Great consistency and taste.
In a saucepan, melt butter & chocolate.
Add sugar, cream, corn syrup & vanilla, then bring to boil, stirring constantly.
Boil 1 1/2 minutes, then revove from heat.
Serve warm or cold over ice cream, pound cake, or just enjoy a spoonful of it as is!