Chocolate Sauce for Vanilla Cake
Marlene.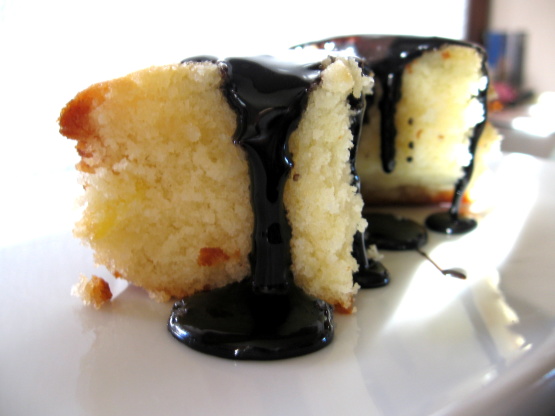 My mom makes this sauce to go over plain vanilla cake. It is best served warm and freshly poured on each individual slice of cake. Yummy!
Melt butter in saucepan.
Add the other ingredients.
Boil for 1 minute, stirring several times.
Pour amount desired on a slice of sheet cake.