Chocolate Rice Bubble Bars
TeresaD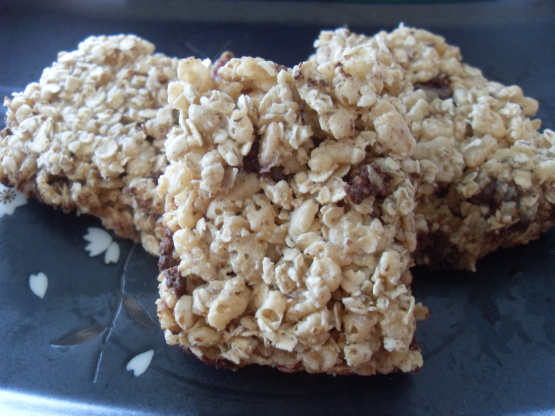 These bars are a cheaper alternative to prepackaged bars, and are great for kids. These bars may be served hot or cold, and are nice either way.
Preheat oven to 180°C.
Mix ingredients.
Place into a lined baking tray.
Bake for 5 minutes.
Remove from oven and mark outline of bars.
Bake for 35 minutes, or until crispy.