Chocolate, Raspberry and Banana Smoothie
CoffeeB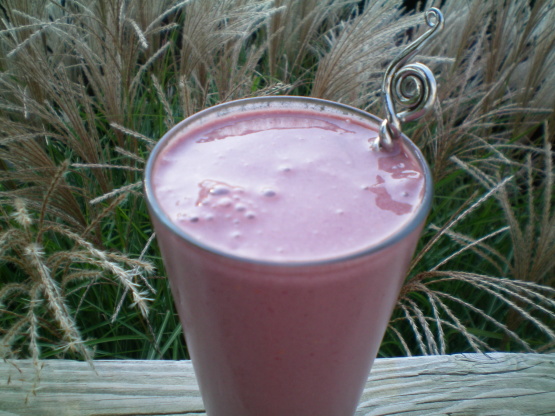 I made this smoothie this morning with ingredients I just happened to have on hand. Update 09/21/2008: Based on the two reviews so far, I decided to omit the Crystal Light.

Fabulous!!!! But, then what could go wrong with these ingredients? Nothing at all!! I used white milk in place of chocolate and then added a healthy squirt of Hershey's Dark Chocolate Syrup. I also omitted the crystal light. Not sure what kind of taste that woud have added?? Thanks Lainey for a keeper. Made for 123Hits~
Place all ingredients in blender container; cover.
Blend on high speed until smooth; serve immediately.