flower7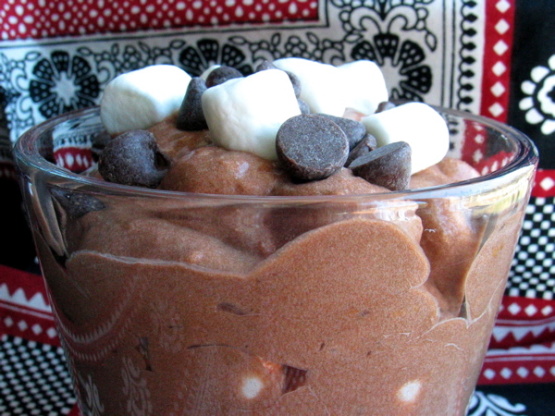 I made this recipe up one day for my daycare children. I was just trying to use up things in my pantry and the kids ended up loving it. Now they ask for it all the time.
Make pudding according to instructions on box.
Fold in Cool Whip, mixing well.
Gently fold in graham crackers and marshmallows.
Spoon into serving dishes and sprinkle with chocolate chips.