Chocolate Pretzel Cookies
This recipe was contributed to Taste of Home Magazine by Priscilla Anderson, Salt Lake City, Utah, It is a great cookie to give out as a gift. A little time consuming to make but the taste and presentation are worth it.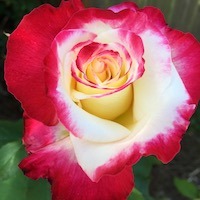 I've made this recipe many times because I used to subscribe to Taste of Home magazine. The chocolate flavored cookies turn out very cute and taste good, too. I don't use coffee because we don't "do" coffee. Instead, I use Roma. It's a coffee flavored drink. These are easy to make and look great on a Christmas cookie tray! Thanks for posting, Marie!
Cream butter and sugar until light and fluffy in a large mixing box.
Add egg, chocolate and vanilla and mix well.
Combine flour and salt; gradually add to creamed mixture and mix well.
Cover and refrigerate for 1 hour or until firm.
Divide dough into fourths and shape each portion into a 9-inch rope. Place ropes on greased baking sheets; form into pretzel shapes and space 2 inches apart.
Bake at 400 degrees for 5 to 7 minutes or until firm. Cool for 1 minute before removing to wire racks to cool completely.
Mocha Glaze.
Melt the chocolate chips and shortening with corn syrup in a heavy saucepan or microwave; stir until smooth.
Stir in confectioners sugar and enough coffee to make a smooth glaze. Dip pretzel cookies in glaze; place on waxed paper until set. Melt white chocolate and drizzle over pretzels. Let stand until completely set. Store in an airtight container.