Rita1652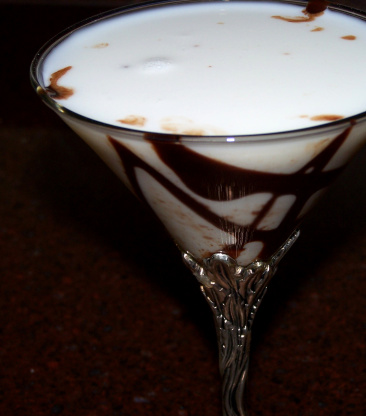 Another drink that looks yummy with pear vodka. If you have not tasted pear vodka, you have to. It's easy to drink like water LOL

This is heavenly!!!! I only used 1/2 the amount of cream, I think more would have been overkill actually. As it was the pear comes shining through with just a slight chocolate flavor. At first I thought I wasn't going to like it, but with every sip I fell more in love. This is an uber yummy way to drink dessert!!!
1

ounce pear vodka

1

ounce chocolate liqueur

4

ounces cream
Combine pear vodka, chocolate liqueur and cream in a shaker filled with ice cubes, and shake until very cold.
Strain into a chilled cocktail glass.
Garnish with a chocolate curl.