Chocolate Peanut Butter Ice Cream Pie
2Bleu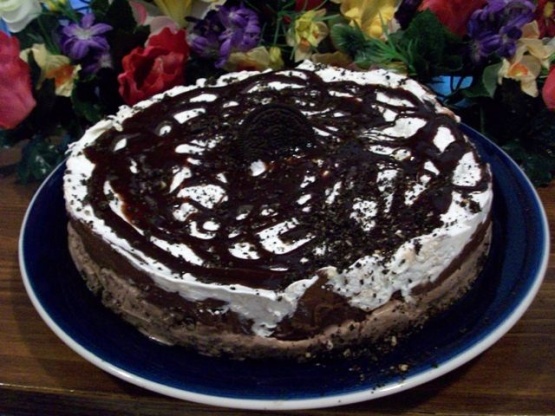 This is an easy recipe....very little work involved and quick to put together. The major time involved is leaving the pie in the freezer to set! The 6 hours and 15 minutes of freezer time are not included in the prep or cooking time!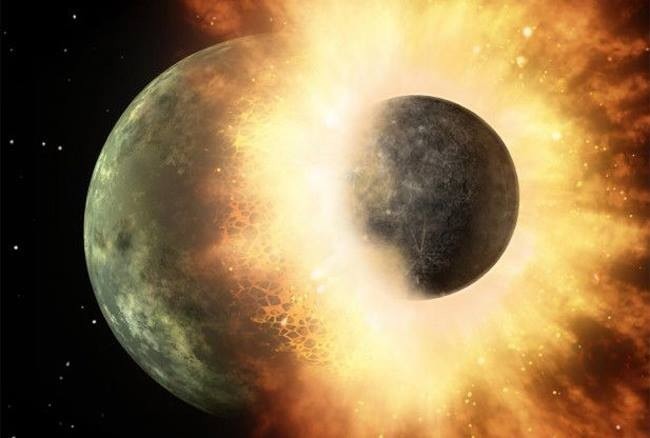 Top Review by 2Bleu
Well, I turned around to ask Buddha how he liked it, and he showed me his plate... it was licked clean! The only change I made was to make it in my springform pan, add 1/4 cup of creamy peanut butter to the ice cream, and add a layer of cool whip and a drizzle of Hershey's chocolate syrup over top. I will note that the oreo crumb did not hold well so I would recommend using 3 tbsp of butter next time. Great recipe, and very easy to assemble. If you love Reese's peanut butter cups, chocolate ice cream, and coffee, this one will knock your socks off! Thanks for sharing! :)
21

cream-filled chocolate sandwich cookies (I use Oreos)

118.29

ml dry-roasted unsalted peanuts

59.14

ml butter, melted

1419.57

ml chocolate ice cream, softened

8

(362.87 g) package peanut butter cups, coarsely chopped (I use Reeses)

226.79

g jar fudge sauce

59.14

ml strong brewed coffee

29.58

ml coffee liqueur (optional)
Process cookies and peanuts in a food processor until finely crumbled, Add butter, and process until blended.
Press crumb mixture into a 9-inch deep-dish pieplate; freeze for 15 minutes.
Stir together the ice cream and chopped candy; spoon into the piecrust. Freeze for at least 6 hours. Remove from the freezer and let it stand 15 minutes before serving.
Heat fudge sauce in a small saucepan over low heat, stirring constantly. Remove from heat; stir in coffee and coffee liqueur. Drizzle over pie.