Chocolate Peanut Butter Dip
loof751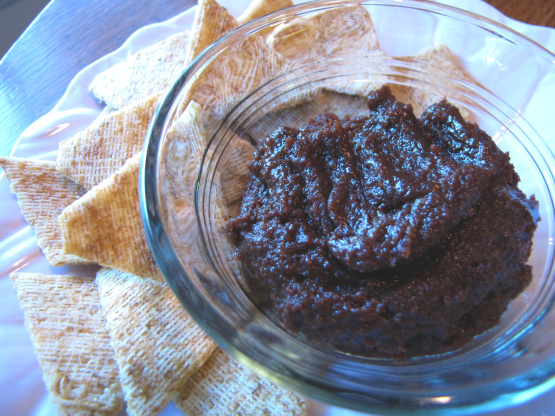 This is a fairly new combination for me, but I find that it goes well with pretzels, believe it or not! I actually start with about 8 ounces of peanut butter, then add more as I decide on what intensity I want!

Very tasty dip! Love peanut butter cups so I knew I was going to love this :) Served it on lowfat triscuits; I think it would be great on toasted wheat bread with bananas too. Thanks for sharing the recipe!
Mix the ingredients together.
Serve at room temperature as a dip for pretzels or fruit or -- .