Chocolate Peanut Brownies
deewitz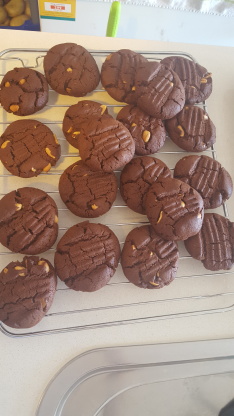 another fav and so easy to make

Love this old kiwi classic. Today I made 2 batches. One with the peanuts and one without the peanuts (for my daughters whom are 4 and under). When Mum first moved to Australia she made up may batches of these to give to all my Kiwi (and some Aussie) friends and always attached a copy of the recipe. Thanks Evie, always a winner.
Beat butter and sugar to a cream.
then add egg, flour, baking powder, salt, peanuts and cocoa.
make into balls and bake 180C degrees for 15 minutes.