Chocolate Orange Marquise
This is very rich and moist and doesn't need any accompaniment, but you can add light cream if desired.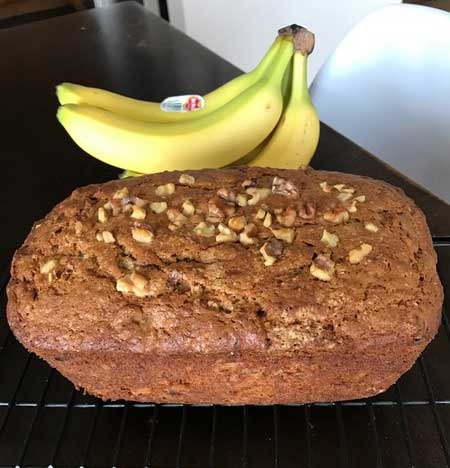 Based on the simple directions and the everyday ingredients, I thought for sure this would be a 3 star dessert...if I was lucky. Boy was I wrong! This is spectacular -- one of the best cakes I've ever made -- and I feel so proud to have made it from scratch. The cake is dense but not heavy and has a full orange flavor. I used Hershey's Best Dark Chocolate and 2 tablespoons (the recipe doesn't say how much) of orange zest. Thanks you so much, Erin!
Preheat oven to 350F, grease a 9" cake pan to the depth of 2", line bottom with parchment.
Place 1/2 c of sugar in a saucepan, add orange juice and stir over gentle heat until sugar has dissolved completely.
Remove from heat and stir in the chocolate until melted, then add butter, cube by cube until melted and thouroghly mixed.
Whisk the eggs into the remaining sugar in a large bowl until very thick, add the orange zest.
Using a metal spoon, fold the chocolate mixture into the egg mixture lightly and evenly.
Sift the flour over the top and fold in.
Scrape the mixture into the prepared pan.
Place in a rosting pan, transfer to the oven and pour hot water into the roasting pan to abut halfway up the sides of the cake pan.
Bake for about 1 hour or until the cake is firm to the touch.
Remove the cake from the water bath and place on a wire rack to cool for 10-15 minutes.
To turn out, invert the cake onto a baking sheet, place a serving plate upside down on top, then turn plate and baking sheet over together so the cake is transferred to the plate.
Dust with confectioners sugar and decorate with stips of pared orange zest.