Luschka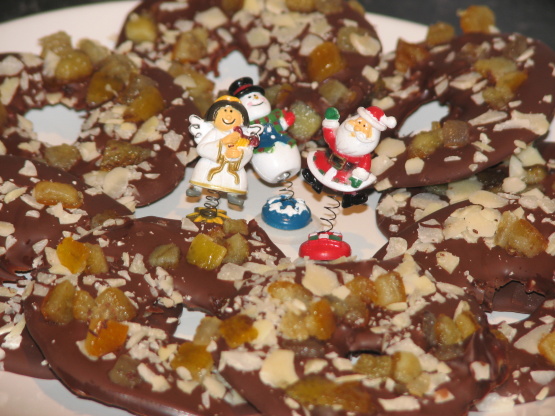 This is really easy tasty Christmas treat. The original calls for glace cherries, but I only had candied orange which worked just as well, just not as colourful!
200

g dark chocolate, melted

60

g slivered almonds, roughly chopped

90

g chopped glace cherries, red, green and yellow
Grease and line a tray with non-stick baking paper. Using a teaspoon, spoon a little melted chocolate onto baking paper (although it might be easier to pipe it) and spread out in the form of a wreath shape.
Decorate with almonds and glace cherries.
Repeat with remaining chocolate, almond and cherries to use all ingredients and refrigerate until firm.