Hanka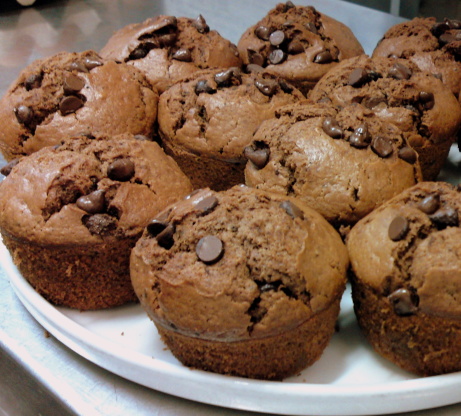 Delicious and easy to make chocolate muffins for real chocoholics. The secret of light muffins is not to over mix batter. Stir just until the ingredients are combined.
Preheat oven to 170°C Line muffin tins with paper cases.
in large bowl combine flour, baking powder, cocoa, sugar and half the chocolate chips.
Combine the eggs, milk and melted butter.
Using a wooden spoon gently stir into the dry ingredients, being careful not to overmix.
Fill the muffin cups 3/4 full. Sprinkle the remaining chocolate chips over the muffins.
Bake 25-30min. until cooked when tested with a skewer.