Chocolate Mousse Cake for Passover
Jay3fer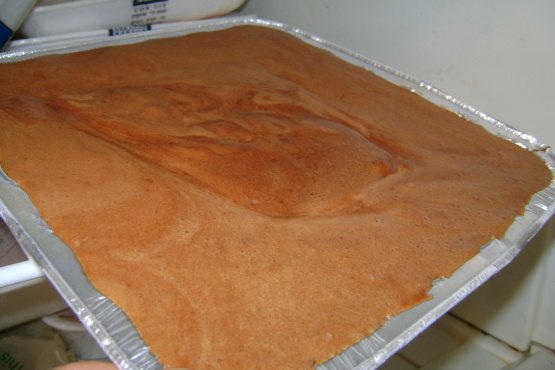 This is a great Passover dessert or for all year round. I got this out of the Spice and Spirit cookbook. It is a family favorite.

This is really good. I have eaten it lots of time at Chava's house when she made it for Passover and all year round and now I made it for dessert for friends at the Passover seder. We all loved it. It was the perfect desset since we were already stuffed and just wanted something sweet to end the meal. One small slice of this is so rich and satisfying. Really worth the effort.
Beat egg whites with 1/4 cup of sugar and set aside.
In a saucepan, melt chocolate chips, and margarine.
Remove from heat and let cool a few minutes.
Beat egg yolks, with 3/4 cup sugar and vanilla.
Add melted chocolate and mix.
Fold in egg whites.
Pour half in to a greased springform or tube pan. Put rest in refrigerator.
Bake at 350 for 30 minutes. It will rise nicely and then fall.
When it is cool, pour rest of refrigerated mixture on top and put in freezer for several hours.