Pneuma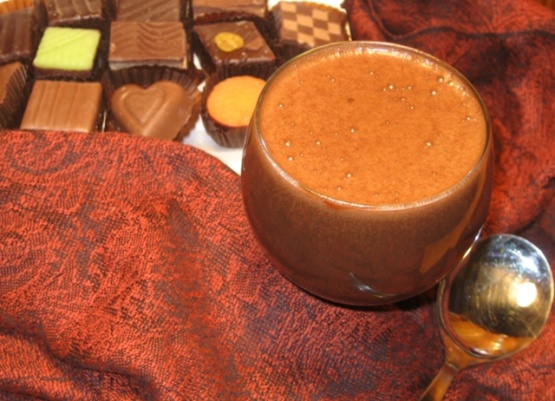 I found this on a website, and have been using it for several years for Passover. It has always been a big hit with the family. You can make this year round as well.

The first time I made this recipe my egg whites wouldn't stiffen up. So I beat them in with the chocolate mixture. The result I got wasn't mousse (and I didn't expect it to be), but it wasn't pudding either. It was just some fluffy chocolate stuff... nevertheless it was DELICIOUS fluffy chocolate stuff. The second time I made it, it was more mousse-like, but I think it kind of tasted better as "stuff." I omitted the coffee both times. Thanks Studentchef!
Melt the chocolate with the butter, water and the coffee granules. Cool slightly.
In a bowl, beat the egg yolks. Beat in 1 tablespoon sugar. Add to the chocolate mixture and mix well.
In an other bowl beat egg whites until stiff peaks form. Add one tablespoon sugar and continue beating until soft peaks form. Gently add to the chocolate mixture until well combined.
Refrigerate until ready to serve.