Chocolate Mocha Pudding - Low Carb
Directions
Put all ingredients in a bowl.
Whip until combined.
Chill and serve.
Most Helpful
If I had just had this without making it, I totally wouldn't have realised it was low carb! It tastes so creamy and decadent! This is a fabulous recipe, can't wait to make it again with different flavours next time!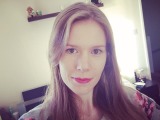 I loved this!! I only had about 3 oz. of cream cheese but I really don't think it needed any more. I used about 1/2 teaspoon of expresso powder and a touch of cinnamon in mine and it was a delight to the taste buds!
Awesome recipe! I used a 1.4 ounce box of Jell-O chocolate sugar free/fat free pudding. I also used fat free cream cheese and instead of whipping cream, I used 3/4 cup skim milk and 1/4 cup fat free half and half. It came out great! I needed to take the fat in the original recipe down for the type of diet I'm on. Doesn't change consistency or flavor. Would definitely make again.