Chocolate Mocha Pudding - Low Carb
Directions
Put all ingredients in a bowl.
Whip until combined.
Chill and serve.
Most Helpful
I loved this!! I only had about 3 oz. of cream cheese but I really don't think it needed any more. I used about 1/2 teaspoon of expresso powder and a touch of cinnamon in mine and it was a delight to the taste buds!
Awesome recipe! I used a 1.4 ounce box of Jell-O chocolate sugar free/fat free pudding. I also used fat free cream cheese and instead of whipping cream, I used 3/4 cup skim milk and 1/4 cup fat free half and half. It came out great! I needed to take the fat in the original recipe down for the type of diet I'm on. Doesn't change consistency or flavor. Would definitely make again.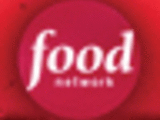 Best low carb dessert I've tried so far! Next time I will add less cream cheese though.