PaulaG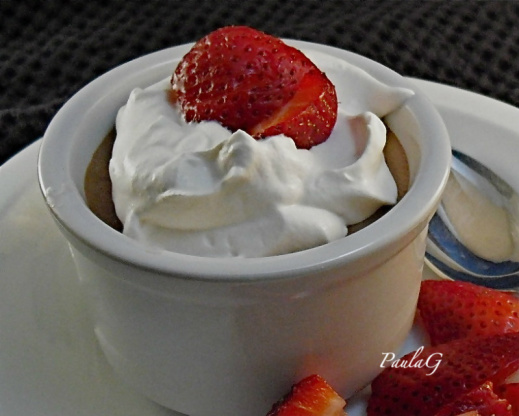 High Octane chocolate fix, which hasn't any sugar. (as such) can be frozen. I find it a little too rich as written, and usually fold through 1 cup of whipped cream. I serve these in small cups (very rich) with their saucer and a cream wafer biscuit.
Top Review by PaulaG
This got rave reviews from everyone. I did follow your suggestion and folded in heavy cream. The addition of the heavy cream really lightened it up. It was more like a chocolate mousse. It was served the fresh whipped cream and strawberries. I will remember this one for later. Made for the Aussie Swap.
6

eggs, separated

1

ounce butter

6

ounces chocolate
1 1⁄2 tablespoons rum

3

tablespoons coffee extract (or 2 teaspoons instant coffee dissolved in a little water)
whipped cream (to garnish)
Put the egg yolks, butter and chocolate in a heat-proof bowl, set over a pan of hot water.
Cook gently, whisking occasionally, until chocolate has melted.
Remove from heat and whisk in the rum and coffee.
Beat the egg whites until stiff, and fold into the coffee mixture until thoroughly mixed.
Pour into 8 small ramekins or pots or cups, and refrigerate to set.
Decorate with whipped cream and chocolate shavings.
If TRULY showing off, decorate with fresh strawberries and cream.