ChefLee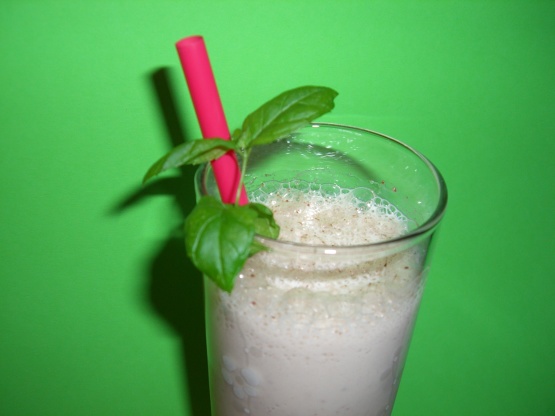 This is more like a shake than a smoothie I guess. Got it from an old chocolate lover's cookbook. It is awesome!

I'd give this recipe 69 stars if I could! My boyfriend and I had it last night, and i don't think I've ever had sex better than that!
Heat 1/2 cup milk in microwave until heated, but not boiling.
Combine hot milk and cocoa mix in the blender and process until smooth.
Add remaining milk and extracts and blend well.
Add ice cream and process until mixture is smooth.
Serve immediately.