Ok, I know this is decadent, sinful & sure to cause extreme guilt. You know what? I really don't care! After all, it's got yoghurt in it & that's healthy ... right? I'm glad we got that settled. Could I have a refill now? Recipe source is my "CHOCOLATE" cookbook by Christine McFadden & Christine France.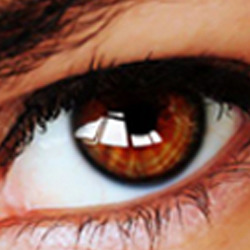 Very refreshing! I made the mocha variety, but with Coconut Overload ice cream that had swirls of dark chocolate throughout! Tagged for Photo Tag, December 2012.
Put hot chocolate powder in a sml pan & stir in 1/2 cup milk. Heat gently (stirring) till almost boiling. Remove pan from heat.
Put hot chocolate milk in heatproof bowl or lrg pitcher & whisk in the remaining milk.
Add the yoghurt & peppermint extract & whisk again.
Pour the mixture into 4 tall glasses, filling them no more than 3/4 full. Top ea drink w/a scoop of ice cream. Garnish w/fresh mint leaves to get fancy. YUM!
VARIATIONS: For "Chocolate Vanilla Cooler", use light cream instead of yoghurt + 1 tsp vanilla extract instead of peppermint extract -- or -- For "Mocha Cooler", dissolve the chocolate in 1/2 cup strong black coffee & reduce milk to 1 1/4 cups. Use cream instead of yoghurt & leave out the extract.