rustrose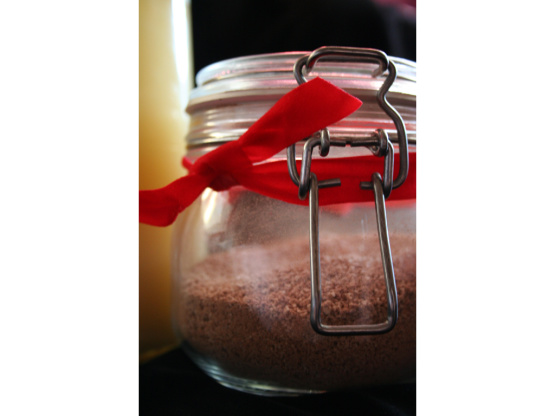 After hearing about the famous Hershey Spa and being too far away to visit there, I decided to come up with my own recipe for Chocolate Milk bath. Here it is...

Top Review by JHolly
I just wanted to say that i live in Hershey, Pa, and the Hershey Spa is amazing. Whit that being said, i didn't have time to go to the spa, so i tried your recipe, and my was it WONDERFUL! It was just like being there. Iwill be doing this a lot more at home, and spending my money on other things at the spa. Thansk for the recipe!!
Mix all ingredients together in a small bowl.
Run hot bath water.
As tub is filling, pour the amount of chocolate milk bath mix you wish into the tub.
Stir to dissolve.
~NOTE~I like a full tub of water, so I use the whole amount for one bath.