Chocolate Mayonnaise Cake
twissis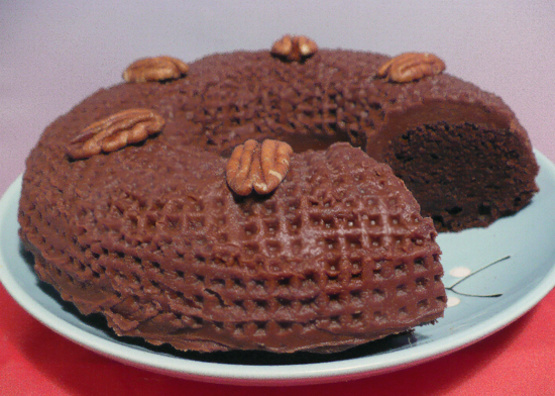 I saw several versions of this cake on this site, but none are the same. I have no idea where this recipe came from but I've had it for at least 30 years, maybe longer.

I wanted a chocolate cake that would be ingredient-friendly, easily halved & an easy-fix to accompany Recipe #260275 by mikekey that I had tagged in the *Pet Parade* event. I found your recipe saved in my main cookbook & it definitely met my goals. Since I was halving the recipe, I opted to bake it in an 8-in rd tube pan prob intended to be more of a mold, but it worked perfectly & toothpick-tested done at 35 min. The cake was moist, chocolately sweet w/o being overly so & a yummy treat. Thx for sharing your recipe w/us. :-)
Sift flour, sugar, cocoa and soda together three times.
Mix mayonnaise, boiling water, and vanilla.
Beat 2 minutes. Add dry ingredients.
Pour into a cake pan.
Bake 325 to 350 degrees for 45 minutes.
Frost with your favorite creamy chocolate frosting.