Chocolate Marbled Cheesecake
Pixie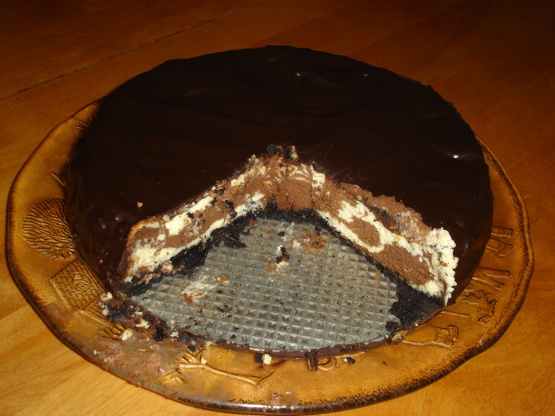 This is a very creamy cheese cake. The marbled chocolate makes it beautiful as well. For dinner parties I make chocolate "leaves" to garnish with.
Combine cookie crumbs, walnuts and butter in bowl. Press on bottom and 1 1/2 inches up sides of 9 inch springform pan. Chill in freezer while preparing filling.
Beat cream cheese in a large bowl with an electric mixer until smooth. Add sugar and mix until light and creamy. Add eggs one at a time. Add remaining ingredients, except chocolate.
In a separate bowl stir in 2 cups of mixture into melted chocolate.
Pour batters by 1/2 cupfuls into crust which has been set on cookie sheet.
Use spatula to swirl batter together. Do not overmix or there will be no contrast.
Place springform pan on cookie sheet. Bake at 350 degrees for 50-65 minutes or until just set in the middle. It will be quite creamy.
Chill overnight.