Chocolate Maraschino Cherry Cake
DebS 2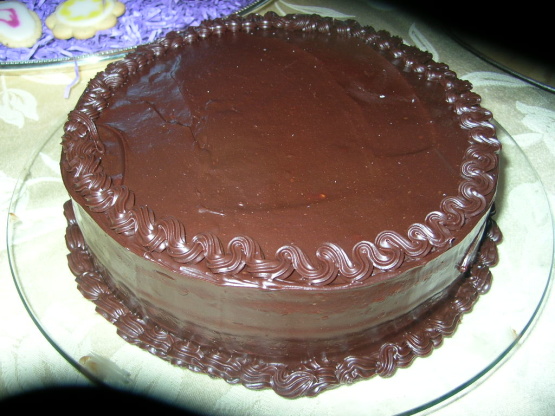 The traditional birthday cake in our family. The cherries are a nice surprise when you take a bite of this chocolate cake. I add any nuts I have on hand but almonds are my personal favorite! When making a layer cake be sure to use parchment paper or the layers will break when you try to flip them out.

Forgot to rate it in my earlier review
Grease and flour pans (9x13 or 2 8" round pans).
Sift flour and soda.
cream butter and sugar.
add egg, melted chocolate nuts and cherries and juice to creamed mixture.
add dry ingredients and buttermilk alternately.
Pour into pans
Bake in a 350 oven for 30 minutes.
Cool.
Frost with Ganache.