Chocolate Malted Whopper Cookies

I hope you like this recipe it has been kid approved (by a 8 & 12 year old)! If you like chocolate and can eat a container of malt balls then this is the cookie for you. (come on I can't be the ONLY one) LOL
Directions
Preheat oven to 350.
Sift together flour, malted milk powder, cocoa, baking powder and salt set aside.
Beat the butter and sugar together on medium speed for 3 minutes, until very smooth.
Add the eggs one at a time, beating for a minute after each one.
Beat in the vanilla.
Reduce mixer to low add 1/2 of the dry ingredients and mix well.
Pour in the milk & mix.
Add the rest of the dry ingredients and mix well.
**The batter will look more like frosting than cookie dough.**.
Put mixer on low or mix by hand the malt balls and the chocolate chips/chunks or whatever you are using. I prefer doing this by hand.
Drop by rounded teaspoons 2" apart.
Bake for 11-13 minutes, when cookies are done they will be puffed and slightly soft to the touch.
Let cool for 2 minutes then place on cooling rack.
Cookies freeze well up to 2 months.
Enjoy!
Most Helpful
These cookies are great if you're a chocolate lover. I first found the recipe in "Baking From my Home to Yours" by Dorie Greenspan. A huge hit.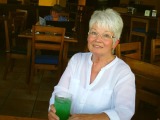 I actually came across this recipe for the first time at a cookie making class that I recently took. I loved it so much I was searching on-line for a picture to add it to my personal cookbook of favorite recipes and I came across this same version. This is really a fantastic cookie! I LOVE malt and this is one of the best uses of malt in a cookie that I have found!
This is certainly one for the kids, they just loved them! I guess the fact that they are toothachingly sweet helps a bit !!