Chickee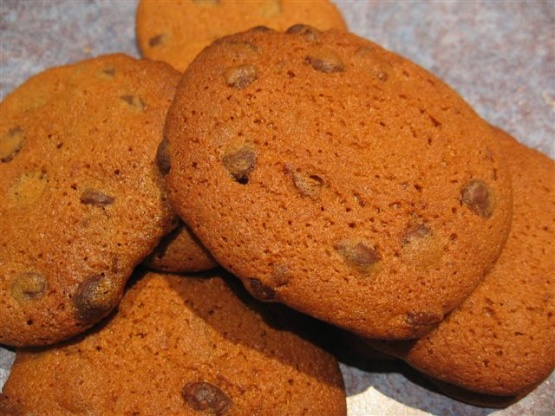 Adapted Taste of Home. These cookies are simply delicious. My DH especially likes the malted flavor in them. I substitute freshly ground whole grain flour for the all-purpose. **PLEASE NOTE**. If you substitute store-bought wheat flour for part of the all-purpose, you do not need to add the additional amount of flour - just use the same amount as all-purpose.
In a large mixing bowl, beat the shortening, brown sugar, malted milk powder, chocolate syrup and vanilla for 2 minutes.
Add egg.
Combine the flour, baking soda and salt; gradually add to creamed mixture, mixing well after each addition.
Stir in chocolate chunks and chips.
Shape into 2-in. balls; place 3 inches apart on ungreased baking sheets.
Bake at 375 for 12-14 minutes or until golden brown.
Cool for 2 minutes before removing to a wire rack.
Yield: about 1-1/2 dozen.