Calee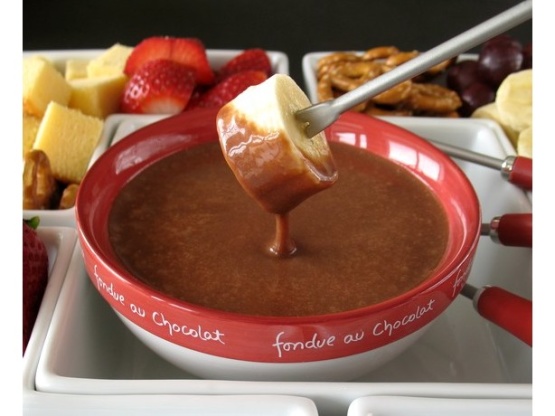 A recipe from the Dec/Jan 2k1 issue of Taste of Home. So easy and great fun for the whole family! To remove the marshmallow creme from the jar I use a rubber spatula & the fluff just sticks to it. Otherwise microwaving it for a few seconds at a time might make it release easier.

I made this for work today and was quite pleased. Easy to fix in the morning then reheat in the fondue pot at lunch time. Just keep it in the refrigerator until needed so you could even do it the day before. I used a light spray of cooking oil on my spatula to make getting the fluff out of the jar. I will definitely make it again!
In a heavy saucepan, heat the first five ingredients just until melted.
Whisk until smooth.
Transfer to fondue pot and keep warm.
Serve with fruits and/or cake pieces.