Karen R.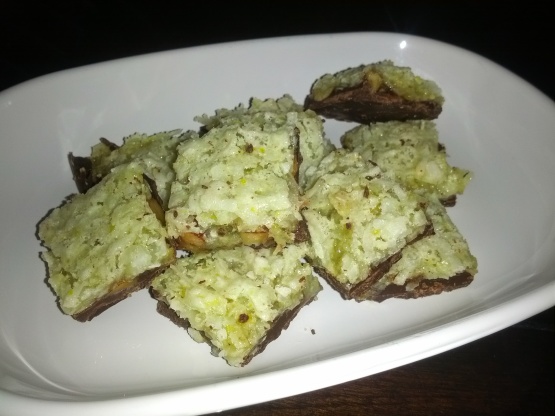 These are quick to make and a great way to satisfy a sweet tooth.
Line 9x9 baking pan with foil. Pour chocolate chips into pan and place in oven as it heats, for about 5 minutes or until chocolate is soft then spread in an even layer. Sprinkle almonds on top, pressing into chocolate lightly.
Beat egg in small bowl until foamy. Beat in sugar until well blended then fold in coconut by hand. Spread evenly on top of chocolate layer.
Bake for 15 minutes at 350 or just until coconut is set.
Cool at room temperature then chill. Once completely set, pull out of pan in one piece and cut into 1" squares.