Prep 10 mins
Cook 336 hrs
Use this whenever Godiva Chocolate Liqueur or Creme de Cacao is called for in a recipe. Personally, I would rinse the vanilla bean & add it to the jar of strained liqueur.
Directions
Mix sugar, water, and cocoa in a small saucepan. Bring to a boil over medium heat, stirring occasionally. Reduce heat to low and simmer, stirring occasionally, just until sugar and cocoa are completely dissolved. Remove from heat and cool to room temperature.
Pour into a clean 2-quart glass container. Stir in vodka and vanilla bean. Cover tightly; keep in a cool, dark place for 14 days, shaking container thoroughly every 2 days.
Strain liqueur through a moist paper coffee filter into a clean glass container. Straining will take a couple of hours as residue is very thick. Change filter halfway through. If residue remains, strain again immediately.
Cover tightly; let liqueur age in cool, dark place at least 1 month.
Most Helpful
I made this around Christmas time as we brew our own vodka and I'm always looking for new ideas and flavours. It was very successful. I have bought commercial chocolate flavouring before but will never have to again. This was excellent. I have since made it with vanilla essence instead of the bean (ran out) and it really was equally as good - and easier. I am a bit too impatient to strain properly although I'm sure it gives a superior liqueur and I would take the trouble if giving it as a gift. In fact it is always my intention to give this as a gift but we keep drinking it all! I have read other recipes with various ingredients but this one uses ingredients nearly everyone would have in their kitchen (except the vodka I suppose - but I always do) and it still beats the commercial flavouring - this is why I have to give 5 stars. Worst part is waiting, but for those wondering, you can also drink it straight away!
This is a preliminary report--the ingredients have been combined as directed; the jars are sitting on a shelf in a cool dark place and being shaken every two days. We are eagerly awaiting the results. Update: Five months later--I have FINALLY strained the liqueur. It took AGES. End result: an absolutely GORGEOUS, nearly clear dark liqueur. It tastes very chocolate-y and is sweet without being saccharine. It is very strong--tastes like a brandy. While I'm sure it would have been lovely if I had strained it within a couple of weeks, it seems this accidental 'aging' has made it even better. At a friend's suggestion, I'm starting a second batch and adding mint. Great stuff!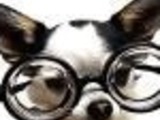 This was incredible! I realy enjoyed making this - even though the wait was unbearable! I love it in milk - tastes like an adult chocolate milk. So good - this will be used again & again.