alligirl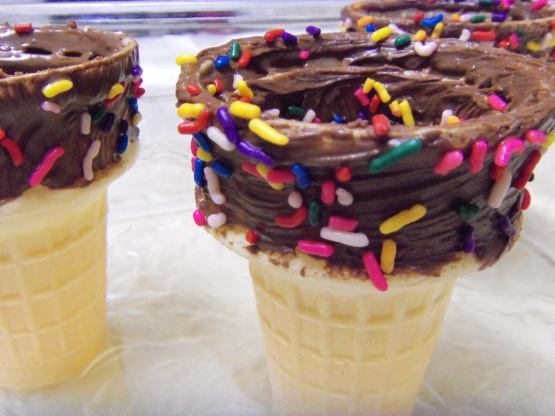 For a sublime experience serve scoops of ice cream in these cones.

What a great idea! I did reduce the recipe, and made only 3 cones. I also decided to 'embellish' my cones, by using a little extra chocolate on the top outside rim of the cone and adding sprinkles. I can't wait to show them to my son; I know he will love them! Thanks, katew, for making me supermom today!
Melt chocolate in a heatproof bowl over pan if simmering water.
Stir til smooth.
Spoon chcocolate inside cones, swirl to coat the inside.
Pour out excess, leave thin layer in cone.
Place in fridge to set.