Chocolate Lava Cake (Cake Mix)
Funda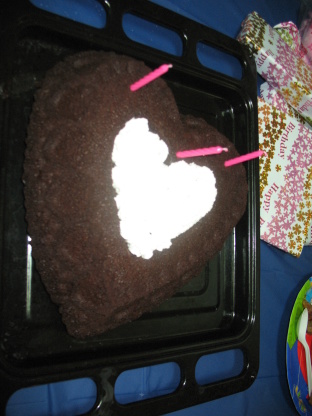 Use Betty Crocker or Duncan Hines cake mix *only* for this the other brands will not work as well.

Enjoyed it! I was initially looking for a tunnel of fudge cake as per hubby's request. But alas all of those called for nuts in the recipe and that it was necessary...so plan B led me to your recipe. I might leave the cinnamon out next time. I also want to try other cake and pudding combinations.
Set oven to 350 degrees F.
Grease a 13 x 9-inch baking dish.
In a mixing bowl using an electric mixer beat the cake mix with the mayo, water, eggs and cinnamon for 30 seconds on low speed.
Increase speed to medium and beat for 2 minutes.
Pour the batter into prepared baking pan.
In a medium bowl combine the two packages of pudding mix with 2 cups water, 2 cups milk and 1/3 cup sugar; beat on low speed until blended.
Pour on top of the cake batter.
Bake for about 50-60 minutes, or until a toothpick inserted along edge comes out clean.
Serve warm.