Chocolate Hurricane Cocktail
Annacia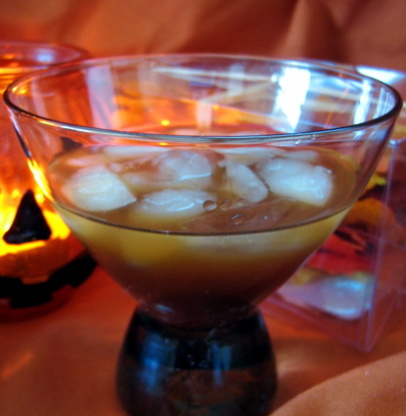 From Drinkswap, an interesting but tasty combo.

Mandy, I usually love your liquid recipes but I'm sorry to say that this one really didn't do it for me. With the exception of adding ice to the glass (I don't have a shaker) I made it just as directed (with a small dash and 3 ounces). That is how I took the pic, by the recipe. After 2 small test sips I added an ounce of cream. For me that smoothed the taste and made it look like Boomies drink, lol. I used Mozart Black for the chocolate and Malibu rum. I too think it would be better without the lemon juice.
1

dash lemon juice

1

ounce chocolate liqueur

1

ounce coconut rum

1

ounce orange juice
Pour all ingredients into a cocktail shaker half-filled with ice cubes. Shake well, strain into a cocktail glass, and serve.