loof751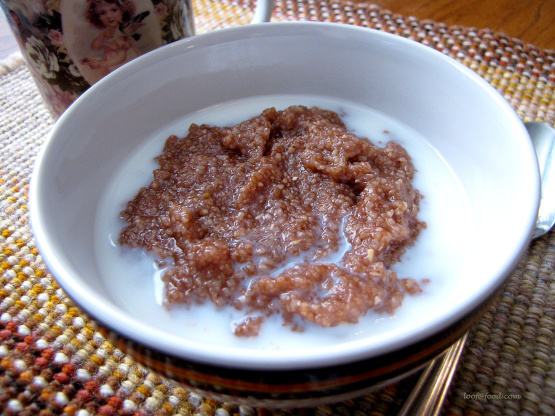 They say necessity is the mother of invention.... this recipe is an example of that. I had grits to make for breakfast, but wanted something different this morning, so.. here it is. Tastes sort of like Chocolate Malt-O-Meal.
Combine grits and water in a bowl. Microwave on High for approximately 3-4 minutes until it reaches the desired consistency. Or as your quick grits label suggests.
Remove from microwave and stir in cocoa. Add butter and sugar. The butter and sugar measurements are to my taste, but you can add more or less as needed.