Chocolate Ginger Cake With Bourbon Sauce
This may look like a classic chocolate Bundt cake, but one bite tells you it's something more. Generous amounts of ground and freshly grated ginger give it a spice that's just right for the season. A bourbon-spiked sauce adds another layer of richness and flavor.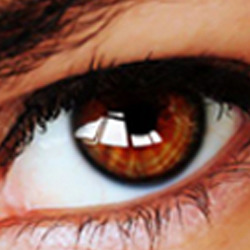 I rate this cake 4 stars for the unique ginger flavor, but the recipe directions for the bourbon sauce are incomplete, bringing the rating down to 3 stars! Because the posting chef wasn't accepting Zmail, I Googled and found the recipe on Martha Stewart's website ~ Credit really should be given to her for the recipe! http://www.marthastewart.com/recipe/chocolate-ginger-cake-with-bourbon-sauce ~ Bourbon Sauce Directions: Put butter, egg yolks, brown sugar, vanilla, and bourbon in a heatproof bowl set over a pan of simmering water. Cook, whisking constantly, until mixture registers 160 degrees on a candy thermometer, about 7 minutes. ~~~~~~ I baked this cake as 18 cupcake size mini bundts at 325F for 20 minutes. I substituted Dewar's Scotch Whisky for the bourbon because heavy rain prevented me from shopping! The sauce is delicious and I have some leftover for ice cream! Made for Spring PAC 2010.
Preheat oven to 325 degrees. Butter a 9 inch Bundt pan. Dust with cocoa powder and tap out excess; set aside. Put butter molasses, brown sugar and ½ cup water in a medium saucepan over medium low heat. Cook, stirring constantly, until butter has melted. Transfer to a large bowl. Let cool 5 minutes.
Add eggs, milk, and grated ginger to the molasses mixture; whisk to combine. Sift together flour, cocoa powder, baking soda, salt, ground ginger, and cinnamon into a medium bowl.
Gently fold the flour mixture into the molasses mixture until just combined. There should be lumps remaining. Pour batter into prepared pan. Bake cake until a cake tester inserted into center comes out clean, about 30 minutes. Let cake cool completely in pan on a wire rack.
Invert cake, and unmold into a cake stand or a large serving platter. Using a spoon, drizzle the warm bourbon sauce over the cake in a back and forth motion. Serve immediately.