Chocolate Frosting for Zucchini Brownies
Boomette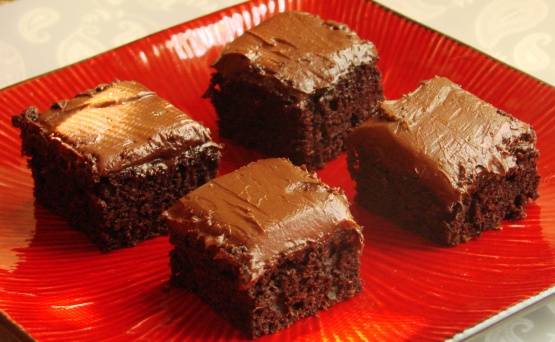 Use this frosting spread over cooled Zucchini Brownies http://www.food.com/recipe/zucchini-brownies-461603

Wonderful, Yummy, Perfect. Followed it exactly so happy with the results!
Melt together the 6 tablespoons of cocoa and the butter; set aside to cool.
In a medium bowl, blend together the confectioner's sugar, milk, and 1/2 teaspoon of vanilla.
Stir in the cocoa mixture.
Spread over cooled brownies, then cut into squares.