Chocolate Espresso Sorbet
PaulaG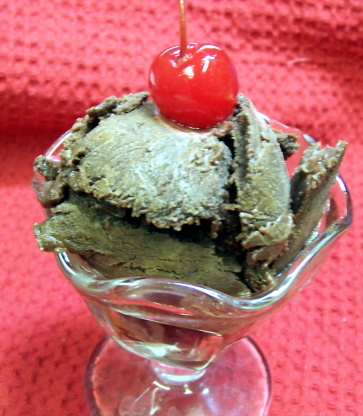 Haven't tryed this, don't have an ice cream maker as yet.... if you are lucky enough to own an ice cream maker you might want to give this a try, no fat, and looks really yummy, I think it would make a great after dinner dessert to serve to guests!
In a medium saucepan whisk together water sugar and cocoa powder over medium heat until sugar dissolves and mixture comes to a boil.
Stir in espresso powder and vanilla.
Chill and then transfer to ice cream maker and process according to manufacturer's directions.
Transfer sorbet to a container and freeze until firm.
This can be made up to 3 days ahead.