Ms B.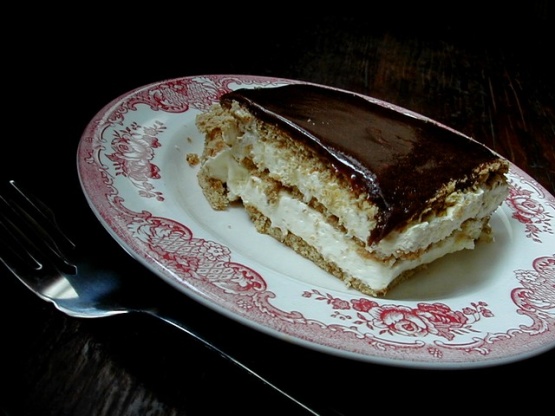 This is amazing!! Refrig for 24hrs prior to serving for best taste, but then again it might not make it 24hrs especially in my fridge!!
Line buttered 9 x 12 dish with graham crackers.
Combine pudding mix with milk.
Fold in Cool Whip.
Pour half of the mixture over crackers.
Add second layer of crackers.
Add remaining pudding mixture.
Add final layer of graham crackers.
Over medium heat, melt chocolate glaze except for the powdered sugar.
Remove from heat.
Beat in 1-1/2 cups powdered sugar.
Pour over crackers.
Refrigerate overnight.