texannie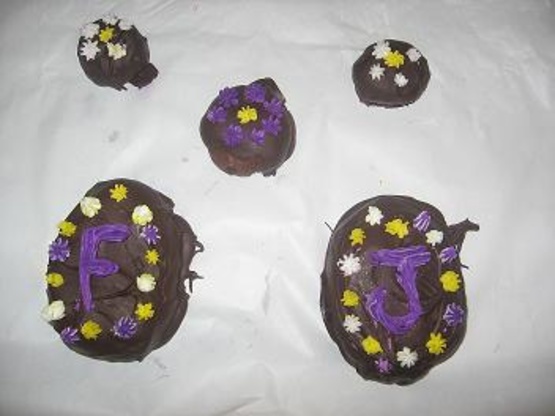 Another recipe compliments of my retirement community family. Really delicious easy rich and creamy Easter eggs. I am not sure how many eggs this recipe makes.
Combine butter, pudding mix and milk in a sauce pan.
Bring to boil and simmer for 2 minutes, stirring constantly.
Remove from heat.
Immediately add sugar and vanilla extract, stir until smooth.
When cool, shape into eggs and place on wax paper.
Chill until firm.
Melt chocolate and dip eggs.
Place on wax paper.
Let stand until coating hardens.