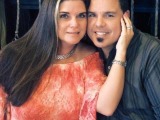 Pecans and chocolate; a great combination. These are yummy treats to snack on anytime.
4 -6 ounces semisweet chocolate morsels (depending on how much chocolate you coat the pecans with)
25 -30 pecan halves, toasted
Directions
Microwave chocolate morsels in a microwave-safe bowl on high for 1 to 1 1/2 minutes or until melted, stirring at 30-second intervals.
Dip half of each pecan in melted chocolate; place on a wax paper-lined baking sheet.
Let cool completely.
Store in a single layer in an airtight container for up to 2 days.
Most Helpful
great recipe, thanks
You are so right, Juenessa. These are yummy treats, they are so easy to make & they will make such a lovely snack in a pretty dish as something to serve unexpected guests. Since pecans & choc both freeze well, that is my plan & they are ready for use on such an occasion. They will likely also be used to garnish spec desserts. Thx for sharing this recipe w/us.

Great easy recipe with so many possibilities. I used 4 oz. of chocolate and it covered about 28 pecan halves. I found that if I dipped the round end in the chocolate, they ended up looking like hearts. It would be cute to put one on top of a cupcake for Valentine's day- kind of sophisticated looking as compared to kiddie. They would look wonderful decorating the top of a cake as well. I had a little left over chocolate so I threw in a handful of shredded coconut, mixed it up, kind of shaped it like pyramids, and put that on the wax paper too! Thank you for the fun recipe Juenessa