Food.com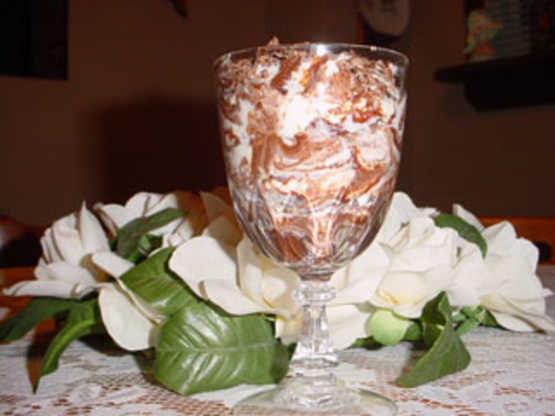 20 minutes is all it takes to make this deliciously rich desert! A chocaholic's dream! For best results use chocolate that has at least 50% cocoa solids.
Break up the chocolate and microwave on High for about 2 minutes or until melted, stir and set aside to cool.
Beat the cream until soft peaks form, whisk the Bailey's into the cream.
In a seperate bowl, beat the mascarpone until smooth, then beat in the Bailey cream mixture.
Pour in the cooled chocolate and stir lightly to form a swirl pattern.
Spoon into 1/2 cup ramkins or small stemmed wine glasses and cover generously with chocolate shavings.
Serve or refrigerate.